Your electrical project is overseen by a highly experienced project management team and carried out by our excellent team of electricians. Our project managers are consummate professionals who ensure projects and services are carried out to the highest standards possible all whilst liaising with our site team and you, the client to ensure the project requirements are not only being met but exceeded, our team will assist in taking the stress out of your next project.
We can assure accountable, upfront pricing of projects completed on time every time. We use the highest quality electrical accessories manufactured by leading names in the Industry such as Clipsal, NHP, Eaton, Krone, and Schneider.
All of our team are trained without compromise in all Workplace Health and Safety standards with R&J Bridges Electrical Services having a fully independently audited safety management system. R&J Bridges Electrical Services is proud to give back to the industry by continuing to employ apprentices at a ratio of one tradesperson to one apprentice which allows the best quality training, supervision and ultimately producing quality tradespeople.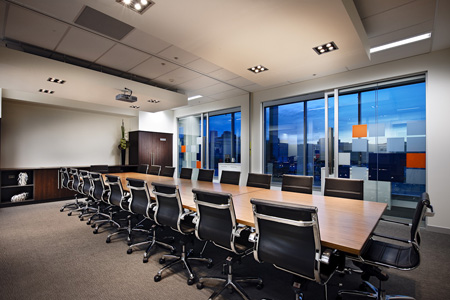 Office fit out
Our office fitout team can provide lighting supply, lighting management systems, power, data, UPS, mechanical services and bespoke solutions that will suit you. We have vast experience in all aspects of office fitout work with everything from relocations, refurbishments, minor works all the way through to multiple floor fitouts. We aim to get the balance right between an impressive look for your business premises and the practical and essential operational requirements for management and staff.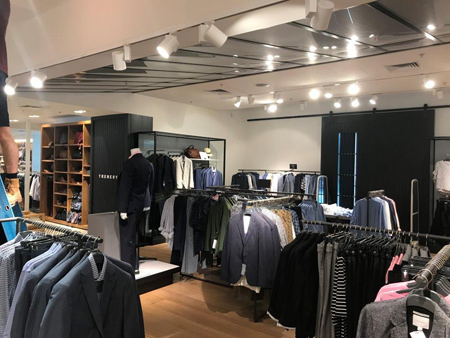 Shop fit out
The team at R&J Bridges Electrical Services now has 25 years of experience in electrical installations for all types of fitout including major retail chains, hospitality, restaurants, bars, individual retailers and high-end exclusive retail. As one of the most experienced electrical contractors in the shop fitting industry we know the importance of delivering projects on budget and on time. Our team is fully inducted for all of the major shopping centres in WA and is ready to support you with your next project without delay.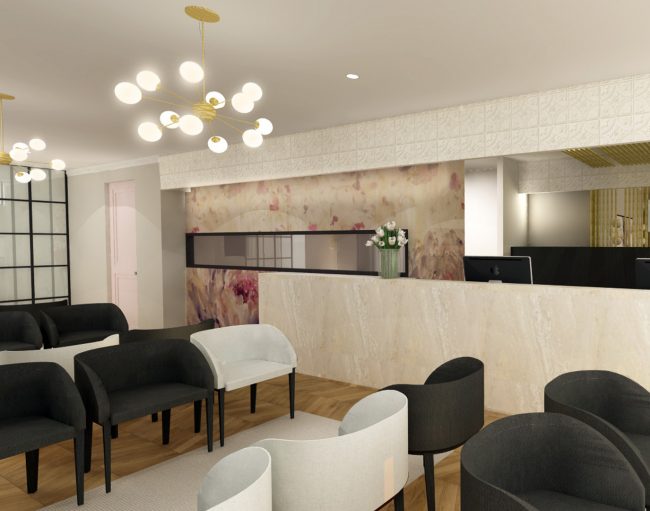 Medical Fit outs
The medical sector require environments to work in that have highly compliant, stable electrical and data infrastructure that supports and compliments the professionals that work within these spaces, along with providing the best experience for the clients and patients that visit medical premises. We have proven ourselves in medical & dental fitout works and have been noted for delivering highly compliant and complete electrical fit-outs. Projects of this kind require using a team that has extensive knowledge in this specialised sector with a focus on precision and quality. Our team will exceed your expectations.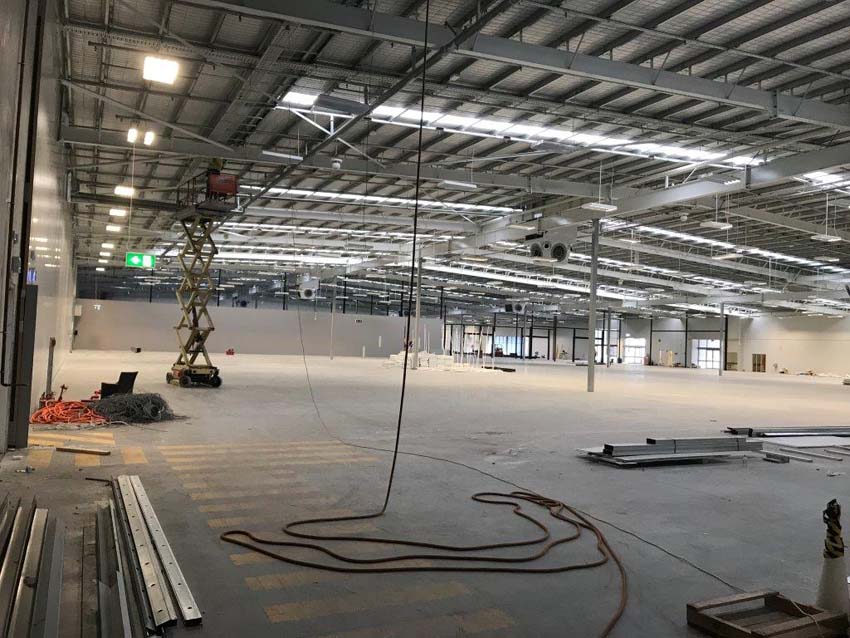 Large Scale Commercial
R&J Bridges Electrical Services have the capabilities to complete projects such as new commercial builds, factory upgrades or refurbishments and have a proven track record in larger scale multiple tenancy commercial buildings. We can also deliver projects requiring switchboard installations & upgrades with sub-mains of any type if required.
R&J Bridges Electrical Services carry out the following maintenance items and much more!
Lighting/Globes: With the cost that can be associated with a shop or office fit out, it is imperative that lighting systems are kept in good working order to continually showcase the product being sold. We offer a fast and efficient service to all areas of Perth with globe changes.
Exit and Emergency light testing: The average life of exit and emergency lights is 5 years. It's important to test every 6 months to be compliant in public spaces. We can do all testing and or replacing of exit and emergency lighting.
Testing and Tagging: Our team can assist with all equipment testing and tagging of all your appliances and leads for compliance.
RCD or Safety Switch Testing: It is recommended that this should be done every 3 months especially in commercial environments where staff and the public are involved. Email us today to ensure your building is compliant to legislation.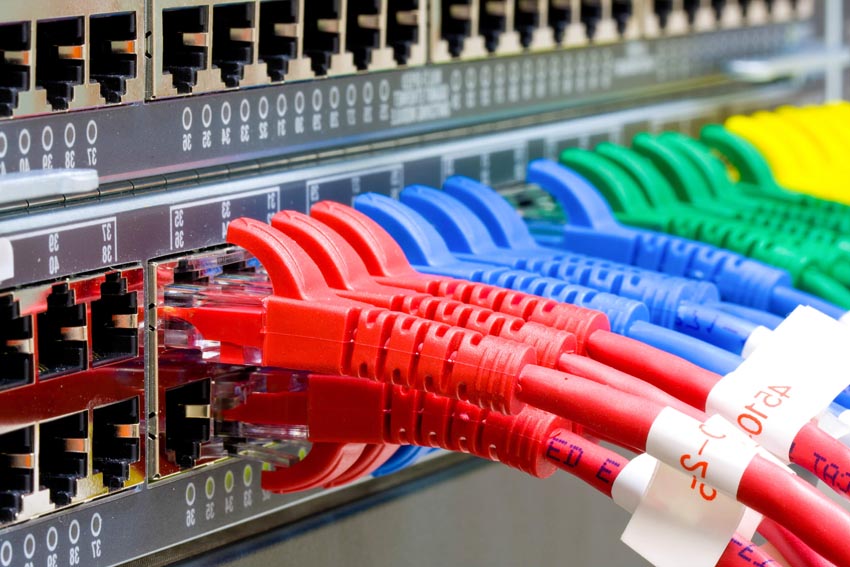 Data Networks
With High Quality Components
Some of the data services we can offer include:
New Data network installations, upgrades maintenance and repairs
New data points
Network cabling
Ethernet
Fibre optic installations and testing
Structured Cabling: Cat 5e, Cat 6, Cat 6a and Cat 7
MATV
CCTV installation
Alarm system installation
Audio visual cabling
Fully tested with written commissioning reports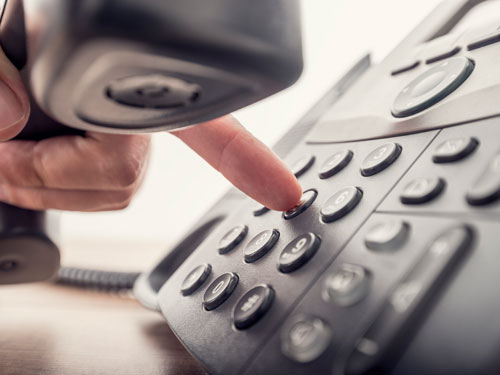 Telephone
R&J Bridges Electrical Services has qualified staff to assist with all telecommunications work, whether it is installing new or additional infrastructure or relocation of existing telephone related services. Modem and EFTPOS lines can be installed or additional lines and cabling for the NBN. Our highly trained staff can take care of this work with ease and minimal disruption to the client. Our team is highly trained and have the appropriate licences and endorsements for these types of works.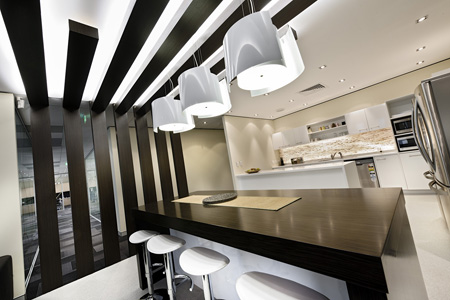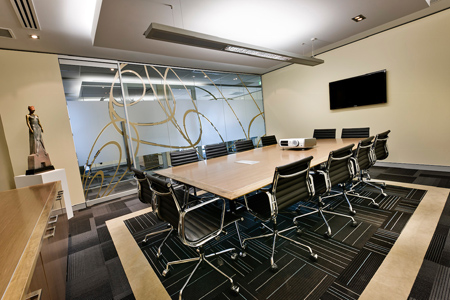 We carry a wide variety of globes and lighting components required for the commercial sector.
We supply and install
Strip LED
LED lighting components
Pendants
Fluorescent lighting
Sensor Lights
Lighting Control Systems
Emergency and Exit lighting
Security lighting
Carpark lighting
Our LED lighting solutions will assist with energy efficiency and cost savings. We can work with you to provide custom-fit LED solutions for all budgets. We work closely with our clients to make sure that all expectations are met. From LED lighting installation to repair, aesthetic appeal or functionality-wise, our professional staff will help you achieve your desired end.